Westin's Snyper Tube Fenders are made to protect from flying debris and provide high clearance for Jeeps riding on large tires. They enhance the look of your Jeep thanks to an OEM-style finish.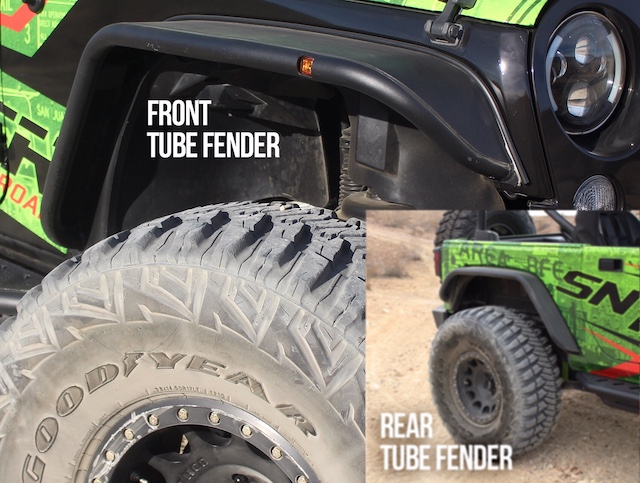 Benefits of wide Westin Automotive tube fenders include:
Protects bodywork from flying debris
Provides high clearance for Jeeps with large tires
Made of 14-gauge steel
Black powder coated
Sold in pairs, and all hardware is included
Front fenders include turn signal indicators
Welded lip design on rear fenders for secure fitment
Fender welt on rear fenders for a finished look
For 40 years, Westin Automotive has been the leader in truck, Jeep, and SUV aftermarket accessories. And if you're kitting out your Jeep build for serious off-roading, check out this review of our Snyper bumpers from CARiD.