Protect your rear cabin window from road hazards and shifting cargo with Westin's all new HLR Truck Rack.  Whether you are a contractor or just looking for a multi-functional headache rack to secure your cargo, Westin's HLR Truck Rack is a great solution.
Features of the HLR Truck Rack: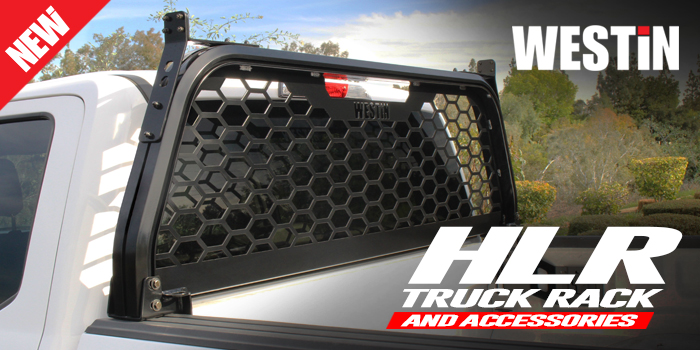 Extruded aluminum frame with aluminum punch plate screen
Protects rear window without blocking view
Strong, sturdy and lightweight design
Includes ladder-side load brackets and channels to bolt on various accessories
Custom mild steel brackets designed for each application
Easy installation using existing factory holes – no drilling required for most applications
This lightweight extruded aluminum headache rack design combines safety, style, visibility and durability into a great looking upgrade to your truck. It accommodates most toolboxes and comes standard in a black powder coat finish. With a 5-year warranty.
Don't settle for less, get the Westin HLR Truck Rack. Check out some more great off-roading essentials for your truck here.