Stay organized and protect your commercial cargo with Westin's range of Brute Bedsafe Tool Boxes. New additions to the range include two extra-long versions. Unlike our competitors who offer steel boxes with a maximum length of 48-inches, Westin's new Brute Bedsafe boxes are corrosion resistant and available in 60-inch x 40-inch and 72-inch x 40-inch sizes.
Brute Bedsafe Toolbox Features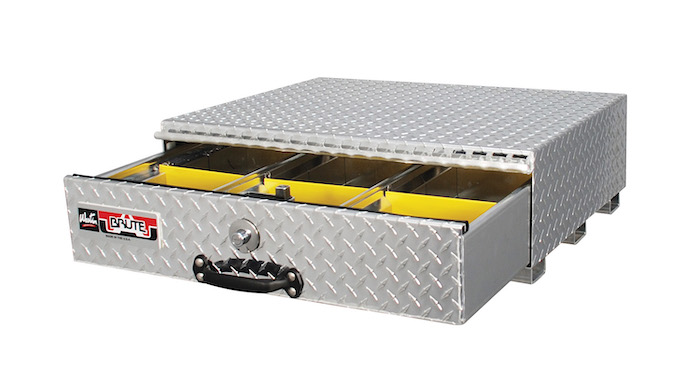 Made of reinforced .100-inch thick aluminum diamond tread case
500 lbs top and side load capacity (evenly distributed)
350 lbs drawer capacity (evenly distributed)
Over drawer rain gutter and one touch safety latch
Fits the beds of pickups, service bodies and vans
Many sizes available – Drilling required
The reinforced aluminum diamond tread case is strong yet 53% lighter than a comparable steel box. The boxes are lockable with modular storage compartments and have an innovative rain gutter system.
All of Westin's Brute Toolbox products are proudly designed and manufactured in the USA. Find out more about our toolbox range and other essential off-road items in this article.