Protecting your rig from the hazards you find on tough trails is important. But is your vehicle ready for rocks, or is an aftermarket solution required?
Some modern jeeps and off-roaders already come with factory skid plates. They are better than nothing, but are factory skids good enough, or do you need aftermarket skid plates? In this blog we answer these questions. And investigate the pros and cons of both.
Factory Skid Plates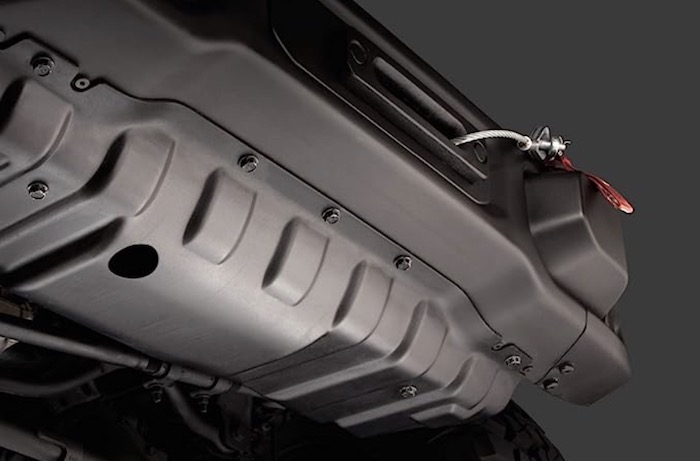 Most serious off-roaders come fitted with skid plates from the factory. But cost and weight considerations generally mean that they aren't quite as beefy as aftermarket options – mainly because they:
Are lighter and thinner than aftermarket items
Only partially protect the undercarriage
Are typically made from aluminum, and some may be made of plastic
Are already fitted to the vehicle – no extra costs
Most OEM skid plates will protect your vehicle from the majority of stones and rocks on an off-road trail. But they can be damaged or deformed by larger obstacles. You may even find that some sections of OEM skid plates are made from plastic. These can crack or break after even minor bumps. And few factory skid plates cover all the important parts of your undercarriage.
On certain models – like the Jeep Wrangler TJ – the factory skid plates leave the oil pan and transmission housing unprotected. If you are a serious off-roader, the stock skid plate just won't do.
Aftermarket Skid Plates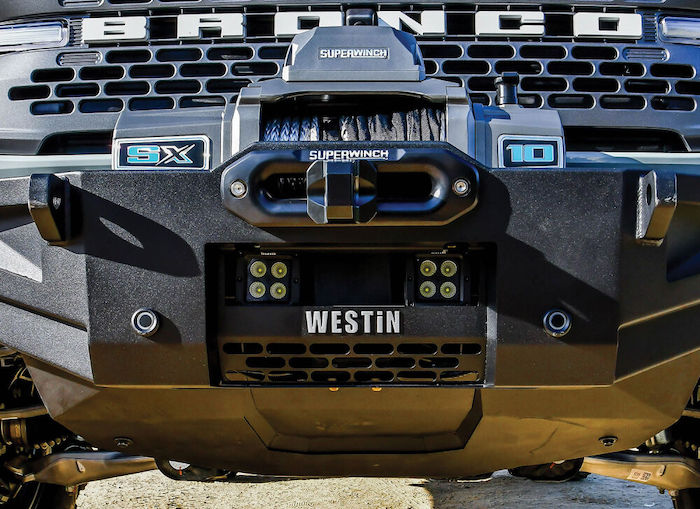 Aftermarket skid plates are designed to offer the best possible underbody protection for your off-roader and are typically:
More rugged than OEM skid plates
Designed to offer more underbody protection
Have upgraded features – our aftermarket skid plates often feature bolt protectors, oil/transmission access doors, and vents for heat dissipation
Weigh more than OEM skid plates
High-quality items, like the Westin oil pan and transmission skid plate, are made from thick steel. This makes them heavier than stock units but less likely to get damaged by rocks and other road hazards.
Some of our aftermarket skid plates also feature handy access doors and heat dissipation vents. The access doors are used for getting at the oil filter and oil drain plug.
So, if you plan to venture off-road or just want that extra level of protection for your jeep, then a Westin skid plate is a must.
Westin Skid Plates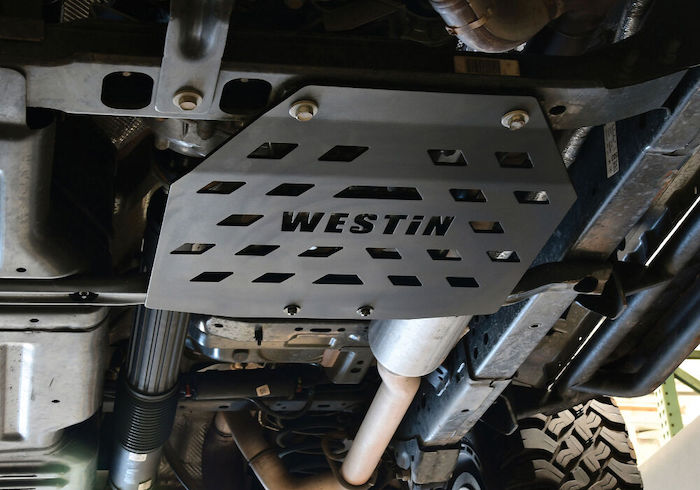 At Westin, we offer a wide range of skid plates to protect your investment. Take a look at some of our best sellers for the Jeep Wrangler here:
Every Westin skid plate is made from thick steel plate. And it comes in a stylish textured black finish. We offer a 1-year warranty on all our skid plates, and installation is easy. The skids can be bolted on and no drilling is required.
Protect Your Off-Roader With Westin Skid Plates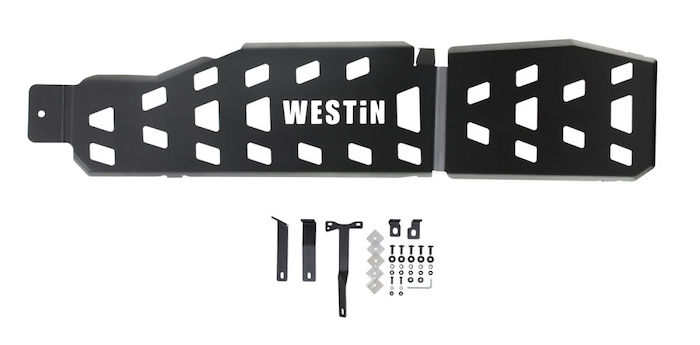 Westin has been an industry-leading manufacturer of quality automotive aftermarket products for Trucks, Jeeps, and SUVs for more than 40 years. Quality is important. That's why we back our products with a comprehensive warranty policy.
Get in touch with our team today and protect your truck or Jeep from road hazards with our skid plates today.