Considering a winch for your off-road build? In this post, we'll discuss the benefits of adding a winch to your bumper or upgrading to a bumper that has a winch.
Why Would You Need A Winch?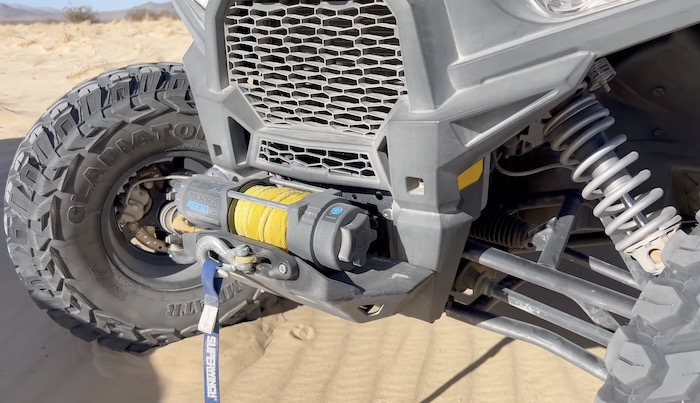 Most casual off-roaders already have a strap or rope to get out of a tight spot. So why spend extra on a winch too, you ask? Well, if you're serious about your off-roading, you are going to encounter an obstacle that gets you stuck.
While a strap may get you out, a winch is so much more capable. Read on to find out why we consider adding a winch to your off-roader is an essential piece of kit:
Getting Stuck
The most obvious reason for installing a winch is to get you out of a tight spot. Sure, a strap can work in some situations, but a winch is far more suitable when the going gets tough. Pulling your vehicle out with a strap often requires more skill and can more easily result in damage. It also requires another rig in the right spot to do the pulling.
Length Matters
Most straps are at most 30-feet long. Fine for a quick pull out of some deep sand, but no good if the vehicle is stuck along a narrow trail or steep rock path. Our SX10 and SX12 winches offer 85 feet of steel cabling or 80 feet of synthetic rope. Plenty for even the trickiest obstacles.
Pull Your Weight
Our Superwinch SX12 winch is capable of pulling up to 12,000 lbs. Need more? The Superwinch Tiger Shark Series can pull up to an impressive 18,000 lbs. If you are looking for a lighter-duty option, check out the Superwinch SX10. We also make winches for ATV's and UTV's. The compact Superwinch LT Series ATV/UTV winches pull between 2,000 and 4,000 lbs.
Easy Does It
A winch offers a slow and measured pull. Using a rope or strap to yank a vehicle over an obstacle can easily result in damage especially if you are pulling over a ledge or rock face. A winch allows for far more control in these situations. Lowering stress levels and allowing the driver more time to react as the rig is pulled out.
Tackle Tougher Trails
Some harder trails can only be tackled with the aid of a decent winch. A rope is fine on a flat surface, but when it comes to ledges, rocks, and steep inclines, only a winch will do. A strap isn't very useful if the tow vehicle can't easily pull due to the terrain they are on. Being able to pull your off-roader over a tough obstacle without having to power over it also prevents potential damage.
Sticky Solo Situations
Never venture off the beaten path on your own without a winch. If you get high-centered or stuck in axle-deep mud, only a winch will get you moving again. When traveling solo, you have to take extra precautions to make sure you can self-recover your vehicle.
Westin And Superwinch: Quality Winches For Your Off-Roader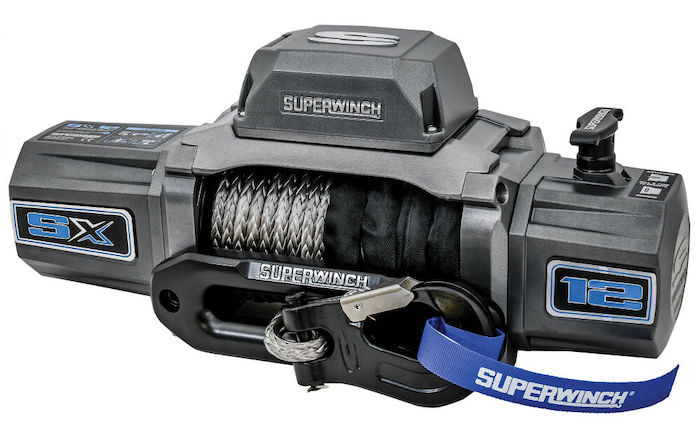 Westin has been an industry-leading manufacturer of quality automotive aftermarket products for Trucks, Jeeps, and SUVs for more than 40 years. Quality is important. That's why we back our products with a comprehensive warranty policy.
Take a look at our comprehensive range of Superwinch winches and accessories. We have a winch to suit your needs, whether you are new to off-roading or have been at it for many years. Benefits of Westin Superwinch winches include:
Longer rope length than a pull strap
Allows for pulling out of tougher situations
Don't need a tow vehicle
Gives a more controlled recovery
Can venture out solo
Allows you to try harder trails
Get in touch with our team today and get the perfect winch for your Truck, Jeep, or SUV.