Your truck is an extension of your personality. Customizing it is a great way to express your own unique tastes. Adding LED lights to your truck enhances its style. And improves your safety and visibility too.
This article looks into the benefits of adding LED lights to your bumper versus replacing it with a custom bumper with integrated LEDs.
Why Should Your Bumper Have LEDs?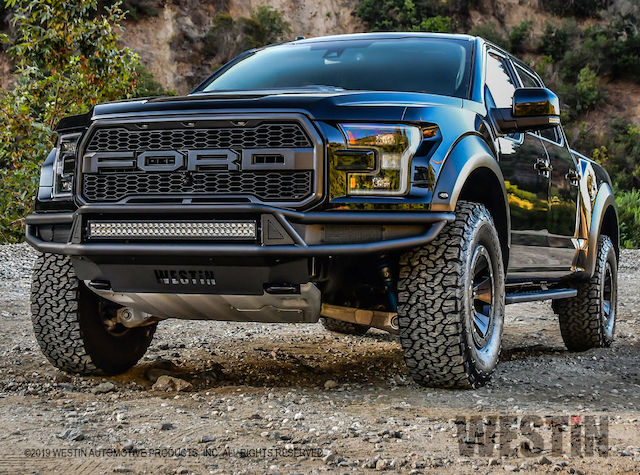 There was a time when the major driving factor for installing LED lights was the benefit of more light with less power consumption. As LEDs gained popularity, many enthusiasts began installing LEDs for mostly style-driven reasons. Overall, there are several potential benefits of LEDs to consider:
Increased Safety
Improve Visibility
Enhance Your Truck's Style
LED lights provide a bright, clear light. Most standard headlights can't provide anywhere near the same level of light. LED lights on your custom grille are particularly useful when off-roading. Or when driving on dimly lit roads. They help you avoid potholes, rocks and animals before it's too late.
Other road users will also be able to see you better as you approach them. This is very important when driving along dirt roads or paths with poor lighting.
"The major contributor for introducing LED technologies, in both rear and front lighting, is style driven."

– Pierre Albou, Benoit Reiss – SAE International
Aside from the safety aspects of LED lighting on your truck, they also look cool. Even when not in use, a bumper-mounted LED light looks purposeful and gives your truck an extra dose of rugged style.
The question is, do you buy a stand-alone LED light bar, or individual LED lights and bolt them on? Or get a custom bumper with fully integrated LED lights?
Adding LED lights To Your Existing Bumper
If you like the look of your truck's factory bumper you can simply add LED lights to it as-is. This option is found to:
Be more cost-effective (usually)
Allow more flexibility with light positioning
Look less seamless than LED lights that are integrated into a custom bumper
Be less durable than integrated LED units
Adding LEDs can be a more cost-effective route. But it won't offer the integrated look you get from a custom bumper that already comes with LED lights. You do get more flexibility on where to install the LED lights, but there's a possibility they will be more vulnerable to damage.
In some cases, a bumper design allows for a very integrated look, even for add-on LEDs. Just take a look at our HDX B-Force Flush Mount LED Light Bar Kit to get an idea of the many possibilities.
Buying A Custom Bumper With Integrated LED Lights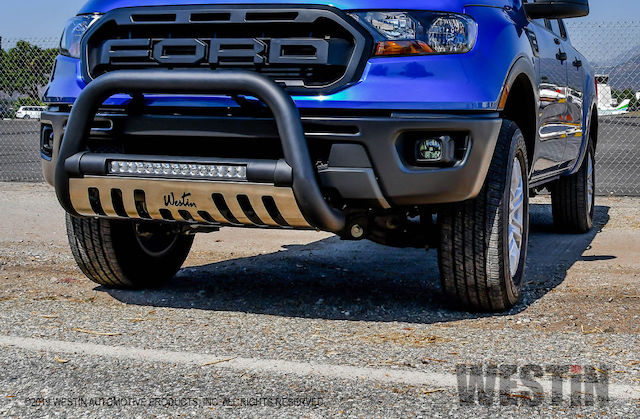 If you prefer a more polished look, then one our custom bumpers with integrated LED lights can be a better bet. They enhance the look of your truck even further, offer great protection from road hazards, and offer:
A look that is more integrated than bolting on standalone LED lights
More protection from off-roading hazards
Easier installation without the extra step of adding LEDs afterward
Our Outlaw front off-road bumper protects from road hazards. Thanks to the integrated LED light strip, it also gives you a big lighting boost.
The Ultimate LED Bull Bar is a great example of a bull bar with an integrated LED light. The 3-inch tubing offers serious protection. And it's easy to install thanks to the bolt-on installation method.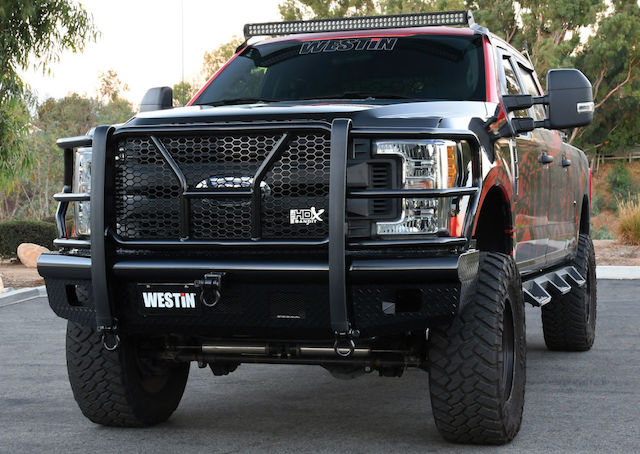 If animal strikes are a concern, take a look at our HDX Bandit Front Bumper. It will easily protect your truck from wildlife and ranch life and pairs perfectly with our HDX Bandit Rear Bumper. And it's compatible with factory fog lamps or LED post-mount lights.
Order Your Custom Bumper With LED Lighting From Westin
Westin® Automotive is an aftermarket product manufacturer with over 40 years of industry experience. We manufacture a wide range of quality products for trucks, Jeeps, and SUVs. And we stand by the quality of our products with a comprehensive warranty policy.
We value our clients and offer informative product and instruction videos to make your choice that much easier. Remember to consider the laws about aftermarket LED lights in your state. To help you find the perfect LED lights and custom bumpers get in touch with our product experts today.