For those wanting the ultimate in functionality, good looks, and longevity, look no further than the R5 step board. Developed by Westin Automotive, the R5 step board was introduced for the first time to the public at the 2016 SEMA Show in early November. It has since become an extremely popular product.
Features Of R5 Step Boards: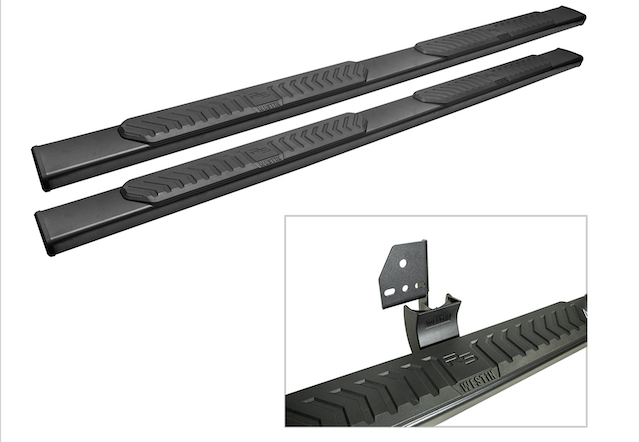 Rocker panel mounted for an integrated look
Injection molded bracket covers with an attractive step pad design
Offers a wide depth without a bulky appearance
Available in polished stainless steel and textured black finish
These R5 step boards really steal the show with their injection molded bracket covers and eye-catching step-pad design. It is as functional as it is stylish, offering easy access to the cabin and tough enough for any truck. For more info, read our blog on the benefits of running boards here.