Running boards and step bars are a great way to upgrade your ride. They protect your vehicle, look great and make it easier to get in and out. No wonder they're a popular upgrade. Westin Automotive stocks a massive range of step bars and running boards for Jeeps and many trucks, vans, and SUVs.
This article will dive into their benefits and drawbacks and help you narrow down the perfect option for your vehicle.
Why Add Boards or Bars?
Even the most rugged rig can be made better with the right parts. Running boards or step bars are a great addition for anyone looking for convenience, protection, and a unique look. Most vehicles aren't fitted with them as standard, and the optional factory choices won't always suit your needs or match your style.
Westin Automotive has engineered high-quality aftermarket products for enthusiasts for over 40 years. Our experience has allowed us to develop an extensive range of running boards, nerf bars, and side steps that look great and fit like an OEM part. (If you're looking for off-road Rock Sliders, check out this post.) Why should you add them to your ride? Some advantages of boards and bars include:
More protection for your vehicle
Improved accessibility
Enhanced style
Ever return to your vehicle with groceries in hand and notice big new door ding? It's something you don't want to experience more than once. But even the most careful parker can get door dings. Door dings and scrapes are never fun!
The solution is an added layer of protection. The running board or nerf bar will bear the impact, so your vehicle doesn't have to. Running boards and step bars are built to handle bumps, dings, and scrapes so your doors won't have to. We stock a full range of replacement parts should you ever lose a step grip or end cap. Replacing a damaged part on your running board is far cheaper than removing door dings.
If your truck or SUV has high ground clearance, climbing into the cabin can be tricky. Install a set of side steps, and getting in and out becomes a breeze.
Rugged running boards and step bars aren't just there for practical reasons. They look great, too. Westin Automotive offers all sorts of custom designs. From textured powder-coated finishes to open-grate designs and LED lighting. Most of our products have a bolt-on installation method which means no cutting or drilling.
Step Bars And Running Boards – The Cons
Thinking of adding nerf bars or running boards? Be sure to consider all the factors – both the good and bad. There are a few draw backs you'll want to be aware of before you buy:
Less ground clearance
Limited weight capacity
Mud/Snow Accumulation
Most steps or boards are installed slightly lower than the vehicle's entry level to make entry easier. However, remember that your vehicle's ground clearance is only as high as its lowest point. Be sure to adjust for less ground clearance after installation.
Despite their rugged appearance and quality construction, even the best boards and bars have weight limits. Don't make the mistake of allowing several people to stand on a running board at the same time. Most are attached by brackets that are rated for only a few hundred pounds.
Some owners report that the front gap of their step bars/running boards (the area between the end of the bar and the wheel well) creates an accumulation area for snow and mud. Westin Automotive offers several wheel-to-wheel options that may help if you live in a heavy snow or mud area.
Running Boards And Step Bars From Westin Automotive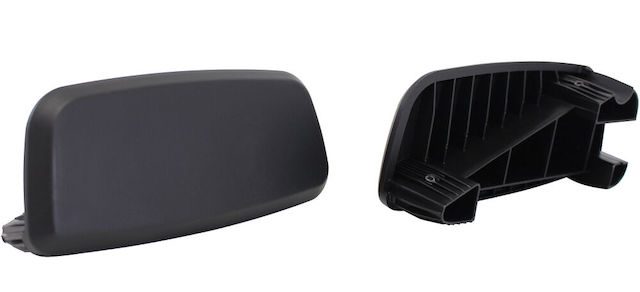 Westin Automotive has over four decades of experience in designing high-quality aftermarket products. Our running boards and nerf bars are made from the highest quality materials and are engineered for enthusiasts. We back every product with a comprehensive warranty policy and have replacement parts if you need to replace an end cap or step grip. Check out the lists below to find yours:
Order your running board or step bars from Westin Automotive and experience real quality at a great price. Find a Westin dealer in your area here or contact our Westin Automotive team online if you have any questions.