The Easter Jeep Safari is an annual off roading event held in Moab, Utah. Started in 1967 by the Moab Chamber of Commerce, it has evolved from a single Saturday event into nine days of action-packed trail riding, a gigantic raffle and a major vendor exposition.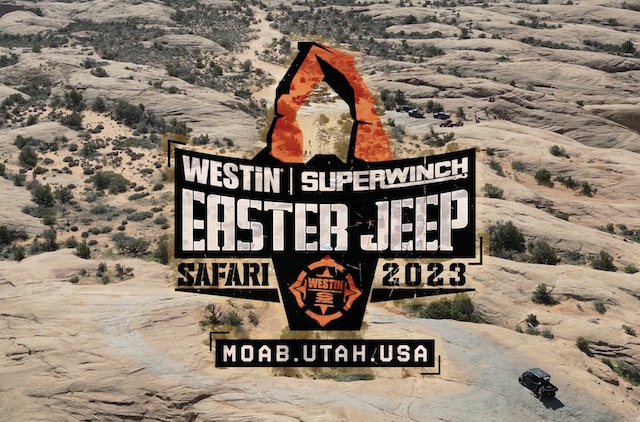 'Big Saturday' remains the core of the Easter Jeep Safari to this day, and it's all about having responsible four-wheeling fun. Now organized by Red Rock 4-Wheelers, Inc., the event includes trails that cater to all types of street-legal off-roaders. This year it took place between 1-9 April, and Westin|Superwinch was there to take part.
Easter Jeep Safari – Stunning Views, Treacherous Tracks
Stunning rock formations, endless canyons and majestic sandstone arches can mean only one thing – Moab. Few places in the world look quite as spectacular. It really is a breath-taking experience every time we attend Easter Jeep Safari. And for 2023 we took to the mountains in search of the toughest trails the event has to offer. A little about this event:
Established in 1967 as a single day event
Held annually at Moab, Utah
Event has expanded to nine days with plenty of additional attractions
2023 marked the 57th year of the Easter Jeep Safari
Open to all street-legal jeeps and off-roaders
The Easter Jeep Safari is all about responsible off-roading, a worthy cause to support, and we did so by sponsoring five of the most challenging trails at the event. We then equipped our trucks with the toughest Westin and Superwinch equipment and headed out onto the trails.
Having the right equipment is crucial if you want to make it through the desert in one piece. Even so, Moab is a treacherous place, and flat tires, damaged body panels and even snapped driveshafts are par for the course. Not that any of that stopped anybody, it just made them more determined to finish the trail.
Get Your Jeep Ready For Easter Jeep Safari 2024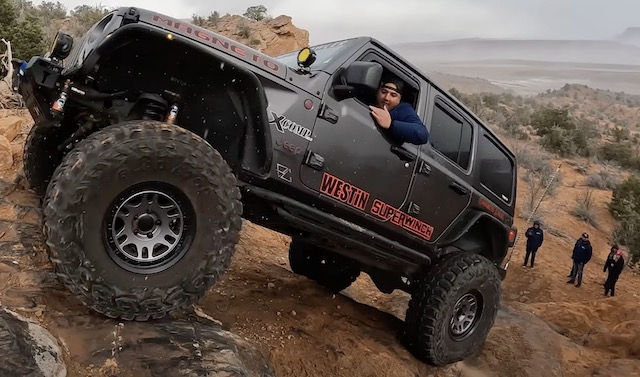 Conquering the trails at the Easter Jeep Safari is all about preparation. With steep ascents, off-camber rock surfaces and sandy trails, Moab isn't an easy place to navigate. That's where our off-road gear comes in.
From our Superwinch range of winches capable of pulling up to 12,000-lbs, to rugged bull bars, bumpers and LED lighting, it's up to you how far you want to customize your truck or Jeep. We certainly wouldn't attempt these trails without a powerful winch and grille guards. Check out some of our other event videos here to see what you can do when you have the right Westin equipment installed. And then sign up for the 2024 Easter Jeep Safari for another fun week of off-road trails.
Westin|Superwinch – Quality Aftermarket Products For Your Vehicle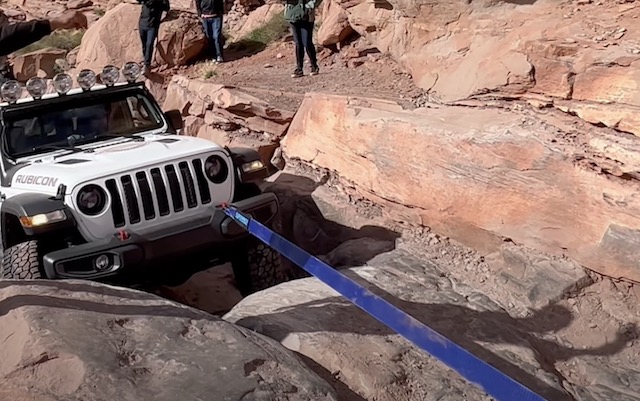 Westin has been an industry leading manufacturer of quality automotive aftermarket products for trucks, Jeeps, and SUVs for more than 40 years. Quality is important. That's why we back our products with a comprehensive warranty policy.
Get in touch with our team today and get your truck or Jeep ready for the the 2024 Easter Jeep Safari.